175 Years of Innovation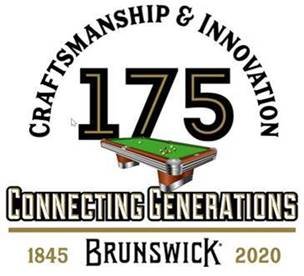 The Most Storied Brand in Billiards...BRUNSWICK! Celebrating it's 175th year!!
Find your dream table on our showroom floor or browsing our website.
Brunswick Billiards is a name known the world over for quality and craftsmanship. They have been a leading influence in recreational products for 175 years. Founded by John Moses Brunswick, the company grew into a global brand that has endured the tests of time. The story of Brunswick is the story of America - its growth and the dreams it represents.