Allenton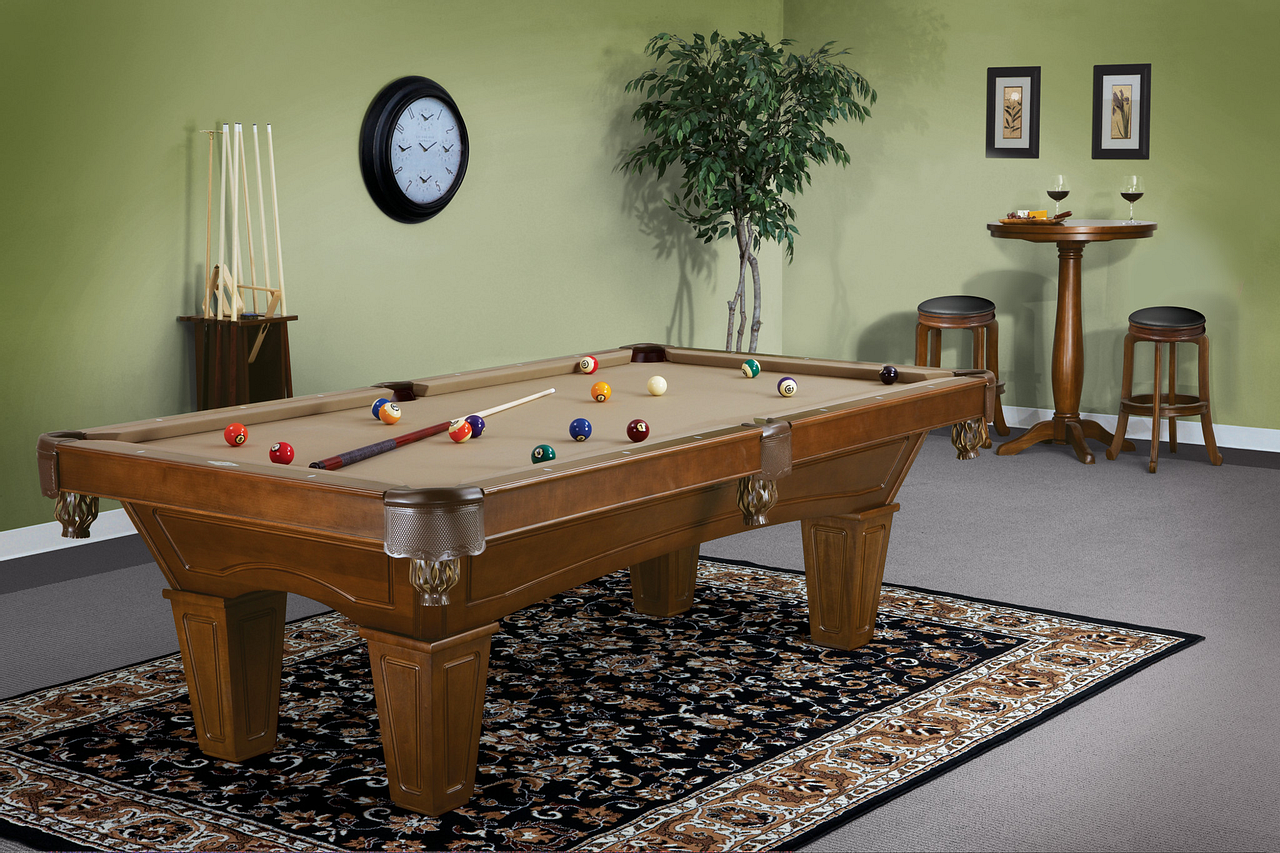 Features:
Table size:

7 ft. & 8 ft.

Finishes Available:

Espresso
Driftwood
Rustic Dark Brown Tuscana

Leg Options:

Ball & Claw
Tapered

Rail Sights:

Diamond-Shaped White Pearlized

Pocket:

Shield

A great addition to any home, the Allenton comes in Espresso, Driftwood, Rustic Dark Brown or Tuscana finishes.
Select the clean, strong lines of the veneered tapered legs or opt for the solid wood ball and claw leg. Solid wood rails, Brunswick-certified premium slate, and pearlized diamond-shaped sights enhance the experience.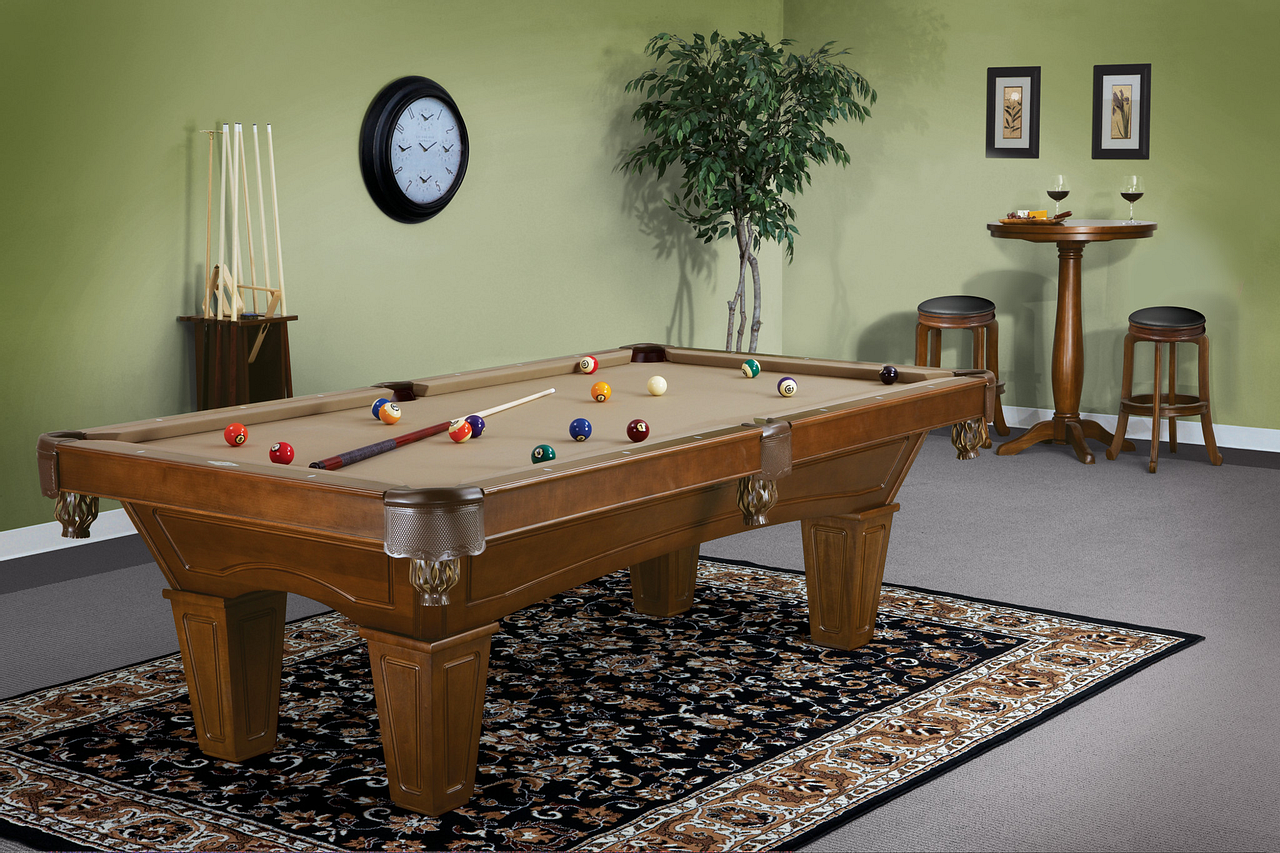 More pictures