Cue & Case Floor Rack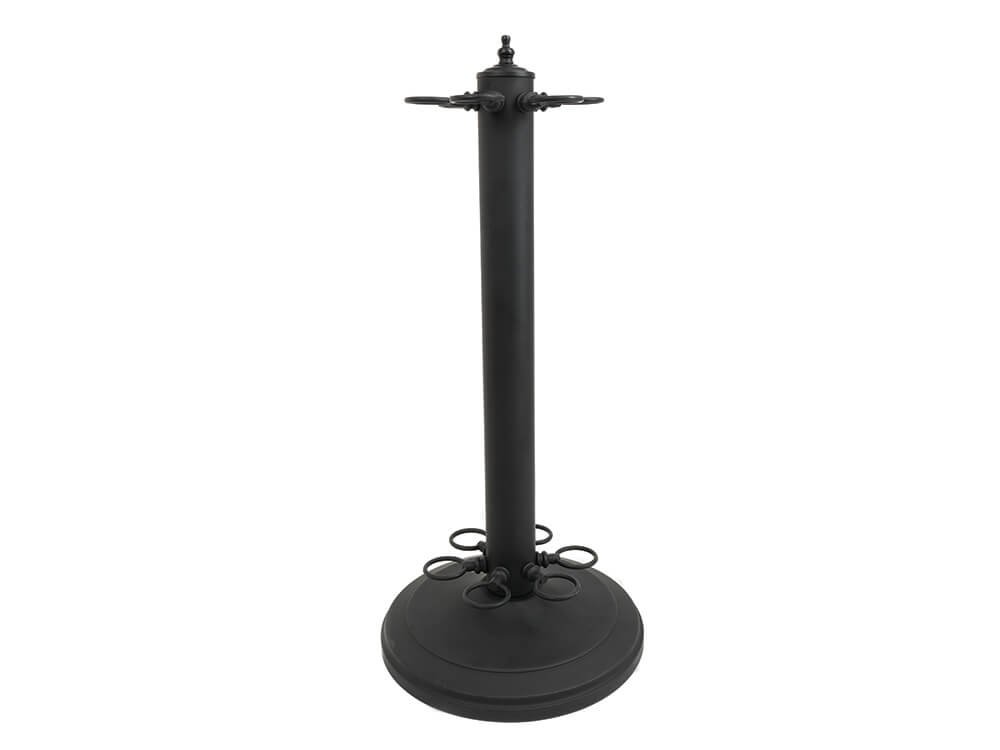 The Round Metal Floor Rack is a subtle piece that is a great storage solution for your pool cues.
It can hold up to 6 cues and comes in a beautiful Matte Black finish.
It is the perfect storage solution for those who are limited on space or want a soft storage piece that will be able to accompany any Billiards Table.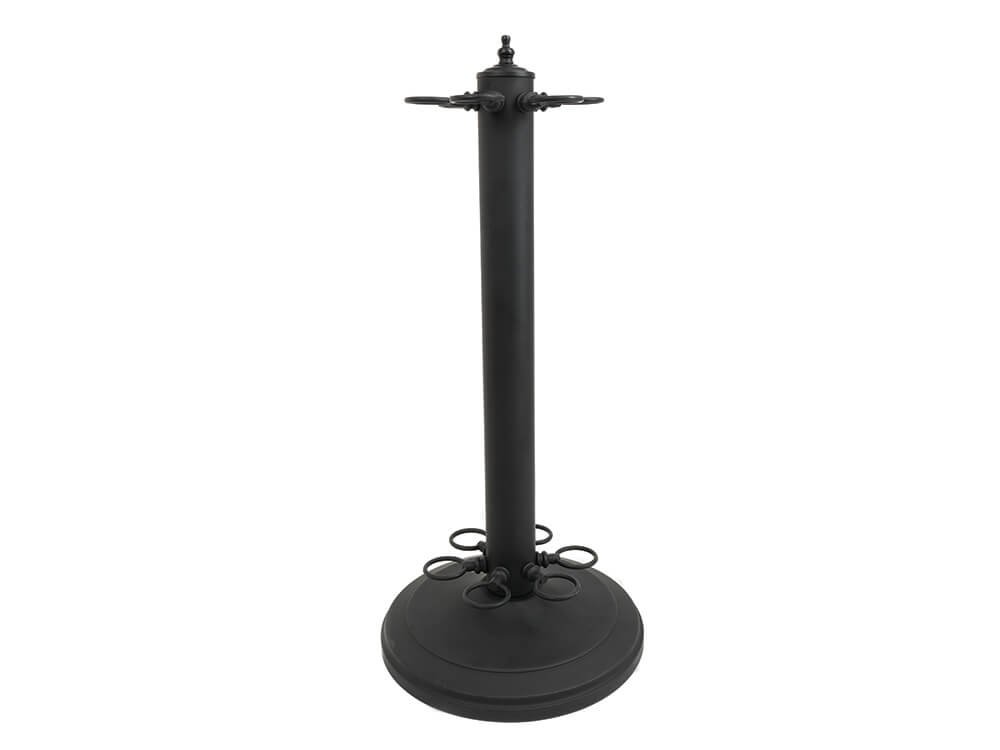 More pictures